Image Of The Day
'Queen Of The Minstrel' artist Cornell Campbell posing the style of the 80s
May/22/2013
Views: 12
Comments: 0
---
Trending Around The Web
Trending Videos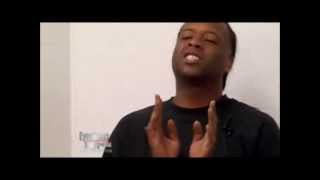 Police beating kills the man
Views: 0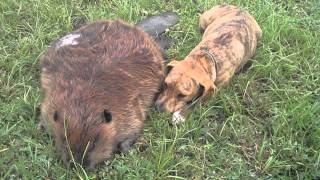 So animals are sensitive to loss. This dog appears to be mourning the loss ,of his buddy the beaver.
Views: 0
Why do people talk to animals in 'baby talk'? Why do they talk to animals period!
Views: 0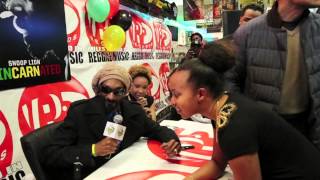 DOGGISODES Ep. 25 - Snoop Lion chatting with David Letterman about his new persona and business acumen
Views: 56
More 'ridiculousity' from religious extremists. The christian group 1 million moms wants KMart to pull their commercial 'Ship My Pants' because it offends them since it is too close to the word Sh*t. What! Absolute silly!
Views: 84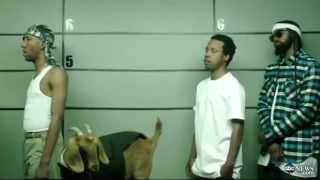 When there is an ad that seems so blatantly racist, it tends to be created by someone of the offended race. Such is the case of the Mountain Dew commercial
Views: 86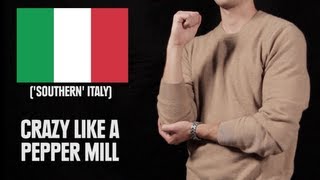 Know the different body gestures used around the world so you don't offend a culture with the wrong sign
Views: 107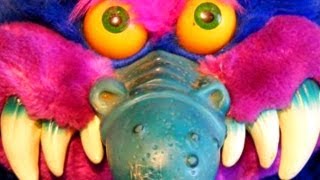 Technology moving so fast that things that 'wowed' us now make us wonder what was so exciting then
Views: 113
With over 1 billion people, India seems to be proned to bizarre birth defects. No doubt there is a high rate of incest
Views: 139
The reason why Mayor Bloomberg wants to reduce the size of sodas and Big Macs
Views: 193
Irie Jam Radio's 20th Anniversary events scheduled for 2013
FEB 2 - PURE ELEGANCE @ RESORTS WORLD CASINO
---
MAR 3 - IRIE JAM ONLINE AWARDS
MAR 9 - Merritone Party @ The Resort World Casino
APR 28 - IRIE JAM FASHION RAVE @ RESORTS WORLD CASINO
---
MAY 25 - ADIDAS GRAND PRIX @ RESORTS WORLD CASINO
MAY 27 - GOLDEN KRUST FAMILY FUNDAY
JUN 23 - IRIE JAM/ FAMILY FESTIVAL
---
AUG 3 - THE IRIE JAM ANNIVERSARY BALL
SEP 1 - IRIE JAMBOREE
SEP 2 - IRIE JAM BIG TRUCK/ WEST INDIAN DAY PARADE
---
NOV 23 - SOULMATE
NOV 27 - THE IRIE JAM CHURCH SERVICE
DEC 8 - THE IRIE JAM GOSPEL CONCERT
DEC 21 - THE IRIE JAM CHRISTMAS BALL
Recently there was the release of the Jamaican Patois Bible which is considered absolutely ridiculous and ignorance by some and lauded by others. Patois is NOT a language as the publishers claim just as 'cockney' or 'gypsy' are not and would be just as stupid to try to spell.
Now there is a 'gay' interpreted bible called the "Queen James" version. It has been somewhat edited to represent god as loving all people and nothing to indicate separating or killing gays as depicted in the old testament.
Through time the bible has be re-interpreted numerous times to suit the values of the ruling establishment and each time it has served to execute a level of evil. When men were dominant in the society, the bible was written to label Mary Magdalene as as lowly prostitute and therefore undesirable. It promoted the murder of anyone who didn't believe in their god Exodus 32 v27 - v29 along with many other oppressive acts which were perpetrated during the Spanish Inquisition.
The developers of gay bible claims that the executive producer of the long standing King James Version (KJV), King James the first, was bisexual and was called "Queen James" by colleagues so this publication is a honor to his lifestyle.
This is an excerpt from the book description at the point of sale at Amazon
The Queen James Bible is based on The King James Bible, edited to prevent homophobic misinterpretation.

Homosexuality in The Bible
Homosexuality was first mentioned in the Bible in 1946, in the Revised Standard Version. There is no mention of or reference to homosexuality in any Bible prior to this - only interpretations have been made. Anti-LGBT Bible interpretations commonly cite only eight verses in the Bible that they interpret to mean homosexuality is a sin; Eight verses in a book of thousands!

The Queen James Bible seeks to resolve interpretive ambiguity in the Bible as it pertains to homosexuality: We edited those eight verses in a way that makes homophobic interpretations impossible.

Who is Queen James?
The King James Bible is the most popular Bible of all time, and arguably the most important English language document of all time. It is the brainchild and namesake of King James I, who wanted an English language Bible that all could own and read. The KJV, as it is called, has been in print for over 400 years and has brought more people to Christ than any other Bible translation. Commonly known to biographers but often surprising to most Christians, King James I was a well-known bisexual. Though he did marry a woman, his many gay relationships were so well-known that amongst some of his friends and court, he was known as "Queen James." It is in his great debt and honor that we name The Queen James Bible so.
Of course this is met with much resistance and condemnation by fundamental christians. What do you think?
Related Articles
Radio Show Schedule
Mon
DJ Roy

---

DubbMaster Chris
10am - 11am

---

8pm - 9pm
Tue
DJ Roy

---

DubbMaster Chris
10am - 11am

---

5pm - 7pm
Wed
DJ Roy
10am - 11am

---

6pm - 7pm
Thu
DJ Roy

---

Turn It Up Thursdays - Dub Master Chris
10am - 11am

---

8pm - 10pm
Fri
DJ Roy

---

Jabba, DJ Cali B & Team
10am - 11am

---

8pm - 10pm
Sat
DJ Roy & DubbMaster Chris
1pm - 6pm
Sun

Fact OF the Matter with Irwin Clare & Aubrey Campbell

---

Caribmix Sunday Sports Segment

---

Caribmix Reggae Soul Connection

8pm - 9pm



---

9pm - 10pm

---

10pm - 11pm
Irie Jam Media Group is a media powerhouse incorporating Radio, Events, Grassroots marketing and Web 2.0 as a medium for relaying information. Reaching over 15 million listeners in major New York Burroughs including Bronx, Brooklyn, Manhattan, Queens, Staten Island.
1 Cross Island Plaza Suite 224 . Rosedale, NY 11422 . 718-723-4743
Irie Jam Media Group Inc does not share the views or opinions of its contributors.