Image Of The Day
It was taken at the Outside Broadcast that was held at Golden Krust Restaurant, Pitkin Ave in Brooklyn last Saturday, May 18th
May/23/2013
Views: 40
Comments: 0
---
Trending Around The Web
Trending Videos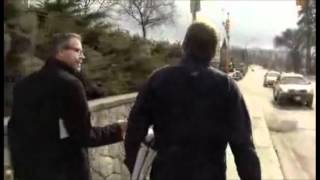 Yes this really cracks! Laughter on the floor guaranteed!
Views: 68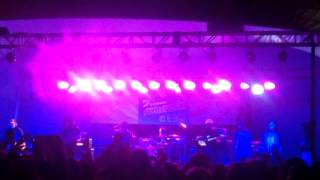 The show last weekend where Toots was assaulted with a Vodka bottle
Views: 94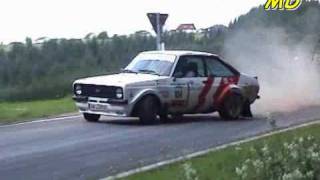 The Ford Escort MK series once were the premium choice of car enthusiasts throughout the Caribbean
Views: 67
The funniest moments in news reporting. Crazy words said, boobs exposed accidentally and more
Views: 93
Kmart Goes For The Ass With The Big Gas Saving Commercial
Views: 68
Fast and Furious 6 Taps The European antiques and shows of the Ford Escort RS2000 of the 80s
Views: 79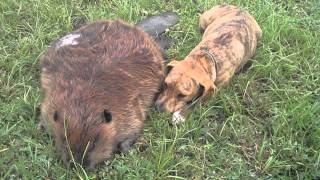 So animals are sensitive to loss. This dog appears to be mourning the loss ,of his buddy the beaver.
Views: 81
Why do people talk to animals in 'baby talk'? Why do they talk to animals period!
Views: 80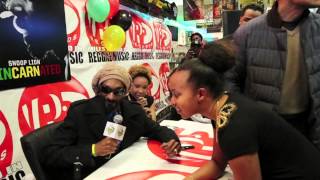 DOGGISODES Ep. 25 - Snoop Lion chatting with David Letterman about his new persona and business acumen
Views: 92
More 'ridiculousity' from religious extremists. The christian group 1 million moms wants KMart to pull their commercial 'Ship My Pants' because it offends them since it is too close to the word Sh*t. What! Absolute silly!
Views: 95
Irie Jam Radio's 20th Anniversary events scheduled for 2013
FEB 2 - PURE ELEGANCE @ RESORTS WORLD CASINO
---
MAR 3 - IRIE JAM ONLINE AWARDS
MAR 9 - Merritone Party @ The Resort World Casino
APR 28 - IRIE JAM FASHION RAVE @ RESORTS WORLD CASINO
---
MAY 25 - ADIDAS GRAND PRIX @ RESORTS WORLD CASINO
MAY 27 - GOLDEN KRUST FAMILY FUNDAY
JUN 23 - IRIE JAM/ FAMILY FESTIVAL
---
AUG 3 - THE IRIE JAM ANNIVERSARY BALL
SEP 1 - IRIE JAMBOREE
SEP 2 - IRIE JAM BIG TRUCK/ WEST INDIAN DAY PARADE
---
NOV 23 - SOULMATE
NOV 27 - THE IRIE JAM CHURCH SERVICE
DEC 8 - THE IRIE JAM GOSPEL CONCERT
DEC 21 - THE IRIE JAM CHRISTMAS BALL
Parents, especially suburban black parents should accept their kids being judged as criminals by the society when they, the parents, allow them to dress the part as defined by TV thugs.
The photo above is that of Demarquise Elkins who allegedly shot the 1 year old child of Sherry West in Brunswick Georgia on Friday, March 22. He is showing that he is totally committed to the gang called 'bloods' and his purpose is all about making money at any cost.
The combination of ignorance, drugs, stupid parents and poverty creates demons as the teens who mercilessly killed 13 month old Antonio and shot the mother. Both teens at ages 17 and 14 claim they were members of the notorious violent 'bloods' gang which requires their recruits to commit a 'valuable' crime before being accepted. Most times they want the crime to be murder. They will certainly rot in prison but to their ignorant minds, they art martyrs for their gang and will just join the already incarcerated other 'blood' members and enjoy their new life in lockup.
Demarquise Elkins at age 14 declaring at Facebook his committment to the 'bloods'
The street rule is, if you see a young black male kid looking like a thug, treat him like a a thug and behave equally as threatening, turn and run or call the police and report him as a criminal stalking your neighborhood. It is certainly stigmatizing but it is the only safe way. If you do not want to be treated as a thug DO NOT LOOK LIKE A THUG!
If you are a parent of a child with absolutely no ambition and he dresses like this, then you are liable for his crimes and should be punished equally.
Related Articles
Radio Show Schedule
Mon
DJ Roy

---

DubbMaster Chris
10am - 11am

---

8pm - 9pm
Tue
DJ Roy

---

DubbMaster Chris
10am - 11am

---

5pm - 7pm
Wed
DJ Roy
10am - 11am

---

6pm - 7pm
Thu
DJ Roy

---

Turn It Up Thursdays - Dub Master Chris
10am - 11am

---

8pm - 10pm
Fri
DJ Roy

---

Jabba, DJ Cali B & Team
10am - 11am

---

8pm - 10pm
Sat
DJ Roy & DubbMaster Chris
1pm - 6pm
Sun

Fact OF the Matter with Irwin Clare & Aubrey Campbell

---

Caribmix Sunday Sports Segment

---

Caribmix Reggae Soul Connection

8pm - 9pm



---

9pm - 10pm

---

10pm - 11pm
Irie Jam Media Group is a media powerhouse incorporating Radio, Events, Grassroots marketing and Web 2.0 as a medium for relaying information. Reaching over 15 million listeners in major New York Burroughs including Bronx, Brooklyn, Manhattan, Queens, Staten Island.
1 Cross Island Plaza Suite 224 . Rosedale, NY 11422 . 718-723-4743
Irie Jam Media Group Inc does not share the views or opinions of its contributors.