Irie Jam Radio proudly introduces our Moving Forward Campaign. A movement to uplift empowers, enhance and fortify our community. Moving Forward is about letting go of bad habits that hold us back and embracing good decisions that move us forward.
Our mission is to use all of the resources within our reach to enable you to Move Forward in all aspects of your life - professionally, personally, socially and spiritually.
The goal is to focus on renewal and growth. With the Moving Forward Campaign, Irie Jam Radio will introduce you to opportunities that will assist in renewing your life through growing the ideas, agendas, and plans that have been dormant for too long.
From financial planning to health and nutrition, Moving Forward is designed to help you refocus your efforts to improve your life and your outlook on the world.
We will execute our Moving Forward Campaign by dedicating airtime, manpower, and programming to moving our community forward.
We will incorporate this concept as a permanent part of the Irie Jam Radio broadcast template. We will hold all of our on air content to the standards outlined in this campaign and strive to bring all of our programming as close as possible to the Moving Forward goals and objectives.
With Moving Forward, Irie Jam Radio seeks to inspire positive change and reinforce individual and community growth. We hope that you will join us on this journey. Move Forward with Irie Jam Radio as we provide you with the best opportunities to be your best.
Register now at iriejamradio.com to be a part of the movement
Lets help each other by sharing information, tell us about:
A product or service you believe others need to know about.
A product or service you believe others need to know about.
Share your experiences to aid others to prevent mistakes you or others have made and also highlight your successes.
Share your ideas to strenghten our community.
Share names of individuals you believe need to be recognized for their work and why.
The irie employment agency -: we are inviting businesses to post their employment openings to our site and those seeking employment to post their resumes also.
List your non profit organiztions with us
List your community churches with us
List your community business with us
List your community schools with us
List your community events
Trending Videos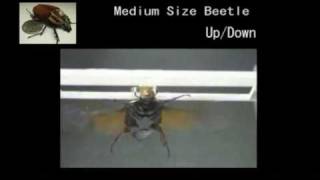 The US military has funded research for use of remote controlled beetles. Now bugs can come to your home and spy
Views : 84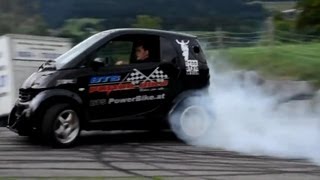 How to use a Smart Car
Views : 67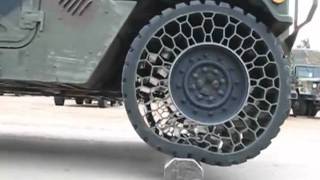 Here goes the perfect tire. No more puncture or inflation. Kinda bouncy on stopping though
Views : 72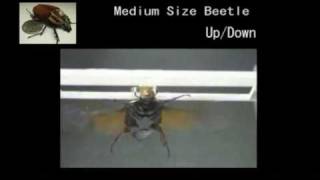 The US military has funded research for use of remote controlled beetles. Now bugs can come to your home and spy
Views : 84
These idiots are really happy for the internet and youtube so they can easily propagate their crazed thoughts
Views : 132
Iriejam Radio TOP 30 CHART 2013
| | |
| --- | --- |
| 1 | FIGHT THIS FEELING, SHAGGY/BERES |
| 2 | THAT GIRL, JAH CURE |
| 3 | SMILE JAMAICA, CHRONIXX |
| 4 | BRIDGE OVER TROUBLED WATER, TESSANNE |
| 5 | ANGOLA, JAH BOUKZ |
| 6 | ONE DROP, QQ |
| 7 | ONE DROP, TARRUS RILEY |
| 8 | GIMME BUN, I-OCTANE |
| 9 | BUSINESS, VYBZ KARTEL |
| 10 | DIFERENTOLOGY, BUNJI GARLIN |
| | |
| --- | --- |
| 11 | SCHOOL, KARTEL |
| 12 | NAH GIVE UP, CHRONIXX |
| 13 | PON DI JOCKEY, AIDONIA |
| 14 | HEELS ON, LADY SAW |
| 15 | DEM NEVA MEK IT, JUNIOR GONG |
| 16 | EASY TO LOVE, MAXI PRIEST |
| 17 | MASH UP DE PLACE, BOOM IA |
| 18 | DIE DIE, MACKA DIAMOND |
| 19 | I AM I SAID, MIKIE SPICE |
| 20 | BUSS A BLANK, I-OCTANE |
| | |
| --- | --- |
| 21 | I'M COMING, KONSHENS |
| 22 | AT THE TOP, KES |
| 23 | TUESDAY'S ON THE ROCK, KES |
| 24 | YOU SEE ME, BEENIE |
| 25 | RIOT, JUNIOR GONG/SEAN PAUL |
| 26 | ONE LOVE ONE LIFE, BERES |
| 27 | UNDERNEATH IT ALL, TESSANNE |
| 28 | YOU GIRL, SHAGGY/NEYO |
| 29 | JUMP, RDX |
| 30 | NOBODY AFFE KNOW, KRANIUM |
Weed by Peace Mantra
This beat was certainly created while under some groovy influence. Check the smoothness
Ladies Ball Love Satisfaction - February 8 2014
Irie Dale's Birthday Party November 2013
News Feeds From Jamaica
Jamaica Information Service