Image Of The Day
Trending Around The Web
Trending Videos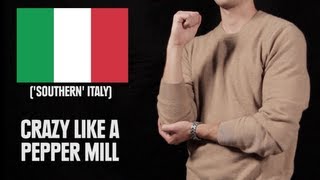 Know the different body gestures used around the world so you don't offend a culture with the wrong sign
Views : 81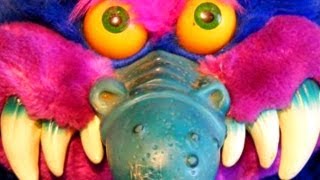 Technology moving so fast that things that 'wowed' us now make us wonder what was so exciting then
Views : 96
With over 1 billion people, India seems to be proned to bizarre birth defects. No doubt there is a high rate of incest
Views : 118
The reason why Mayor Bloomberg wants to reduce the size of sodas and Big Macs
Views : 161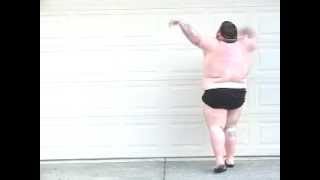 Is it the fat or is he just really bad on timing the beat
Views : 114
Jam Box
Irie Jam Radio's 20th Anniversary events scheduled for 2013
FEB 2 - PURE ELEGANCE @ RESORTS WORLD CASINO
---
MAR 3 - IRIE JAM ONLINE AWARDS
MAR 9 - Merritone Party @ The Resort World Casino
APR 28 - IRIE JAM FASHION RAVE @ RESORTS WORLD CASINO
---
MAY 25 - ADIDAS GRAND PRIX @ RESORTS WORLD CASINO
MAY 27 - GOLDEN KRUST FAMILY FUNDAY
JUN 23 - IRIE JAM/ FAMILY FESTIVAL
---
AUG 3 - THE IRIE JAM ANNIVERSARY BALL
SEP 1 - IRIE JAMBOREE
SEP 2 - IRIE JAM BIG TRUCK/ WEST INDIAN DAY PARADE
---
NOV 23 - SOULMATE
NOV 27 - THE IRIE JAM CHURCH SERVICE
DEC 8 - THE IRIE JAM GOSPEL CONCERT
DEC 21 - THE IRIE JAM CHRISTMAS BALL
Even though America bombed his parents into the stone age, put many Japs in internment camps during World War 2 and listed at the top of the KKK plan of elimination, this extreme religious right wing Master Ryuho Okawa of the Happy Science religion declares that only a white man should be president of America.
He wrote that because Barack Obama is black, America has been on a decline for the past 4 years and will be completely lost if Obama is re-elected. What a lie and total bullshit.
"Mitt Romney should win for the sake of the global economy. It is good for both America and the rest of the world."

"Barack Obama, on the other hand, was an exception. He was not a Caucasian... that in itself is a small issue;" "He favors the minority. That is the tendency of his soul."

"Mr. Obama is a liberalist and... liberalists usually do nothing to stop and nothing to pressure the kinds of groups or countries that suppress human rights, whether it is in their own country, at some kind of religion or group. They are too weak to take military actions; they hesitate to use military power, and liberalists mainly depend on the power of speech or diplomacy. That's their reality."
He must not know that the great FDR was Democrat and lead the allied free forces to victory in WW2. Maybe he is mad about the big A-Bomb that Roosevelt dropped on his parents
Here is his ultimatum. He wants to revert to the days of Japanese oppression of Chinese and he is envious and fearful that the Chinese will avenge that era.
"Yet, Chinese power is emerging now, and it is increasing as time goes on. The dark shadow, cast by that government's power, is spreading across the Pacific. This is now a turning point in the balance of power."

"If Mitt Romney becomes the next president, perhaps he will create pressure on China as well as provide aid to some parts of the Japanese defense and diplomatic channels."

"There is an evil power in Asia, and the people there do not formally believe in God. If such people expand their empire, they will destroy this world created by God."
He is known for teaching superstitious non-sense that upsets christians but because he supports Mitt Romney and favors Caucasians, he is now advertised.
"If you are good person in the eyes of God, you will live in a good world during the next stage of your life. If you are living as a bad guy in this world now, meaning from the point of view of God, you should expect to suffer after you die on Earth.."
The man just wants to encourage the American battle machine to attack China and he knows he will not get that support from a Democratic rule, not because of liberal thinking but because it will bring about a third world war which would just destroy us all.
Related Articles
Radio Show Schedule
Mon
DJ Roy

---

DubbMaster Chris
10am - 11am

---

8pm - 9pm
Tue
DJ Roy

---

DubbMaster Chris
10am - 11am

---

5pm - 7pm
Wed
DJ Roy
10am - 11am

---

6pm - 7pm
Thu
DJ Roy

---

Turn It Up Thursdays - Dub Master Chris
10am - 11am

---

8pm - 10pm
Fri
DJ Roy

---

Jabba, DJ Cali B & Team
10am - 11am

---

8pm - 10pm
Sat
DJ Roy & DubbMaster Chris
1pm - 6pm
Sun

Fact OF the Matter with Irwin Clare & Aubrey Campbell

---

Caribmix Sunday Sports Segment

---

Caribmix Reggae Soul Connection

8pm - 9pm



---

9pm - 10pm

---

10pm - 11pm
Irie Jam Media Group is a media powerhouse incorporating Radio, Events, Grassroots marketing and Web 2.0 as a medium for relaying information. Reaching over 15 million listeners in major New York Burroughs including Bronx, Brooklyn, Manhattan, Queens, Staten Island.
1 Cross Island Plaza Suite 224 . Rosedale, NY 11422 . 718-723-4743
Irie Jam Media Group Inc does not share the views or opinions of its contributors.